So
Kevin
and I have this way of waking up one day without planning on doing a big project, but deciding somewhere in the middle of the day to tackle a task we've been meaning to get around to. Yesterday was such a day.
We have these 8 dining chairs that we got for 2 dollars each at a yard sale almost 2 years ago. We didn't love them, but we only had 4 matching chairs at the time and our family added up to more than 4 already. So we were thrilled to find them, thinking we'd someday make them over. They are not cute, but functional. Yesterday we decided to try improving them.
(this picture makes it look better than it is...something about the lighting, I think)

Before we could think twice about it, we grabbed the saw and set to work. First, we sawed off the top part that I've always hated. I started out doing the sawing, but even Jack could see I was struggling and said "I think maybe dad should do it." So I handed it over. Jack went and got his toy saw and it was so cute to watch him saw away with his dad.
Then we had to pull off this little decorative piece:



Which left a gap in the top of the chairs.
So we bought some of this:
and gobbed it into the gap:
waited for it to dry. I hate waiting.
Then sanded it down (just the top to make it smooth. We didn't sand the whole chair)
I went to
Walmart
and found this fabric that I love for 2.44/yard
and some clear, plastic stuff (not sure what to call that...sheeting, material, vinyl?)
Because with 4 little boys, plastic covering = fewer gray hairs.
And lots of glossy spray paint: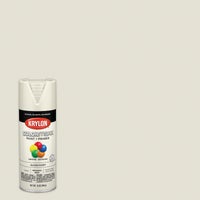 It took about one can of primer and one can of ivory paint to do each chair.
(at least that was our experience with the one chair we've finished so far)
We stapled on the new fabric, then the protective plastic stuff. and DONE. with one of them.
I love it. And I'm sure I'll love all the rest as we eventually complete them (hopefully by the end of this weekend)...I like projects you can wind up in one day, but this wasn't such a project. My dining area is full of skeletal chairs, waiting to be reborn into this lovely state:
I wanted to wait until morning to post this so I could get a better picture of the finished product in the morning sunlight, gleaming in all the right places, but you know how I am about waiting...
Maybe I'll just replace this one when I capture her in all her glory tomorrow.
Update: here's the morning picture.
Cue the music:
Isn't she Lovely
Isn't she Wonderful...
(come on guys, Stevie Wonder!)

Oh yes, and can you not bring up
this post
? This hardly counts as furniture reupholstering.
(And Kev has done most of the work.)
Thanks.